My Blog
Posts for: October, 2017
By Smiles by Bigelow
October 19, 2017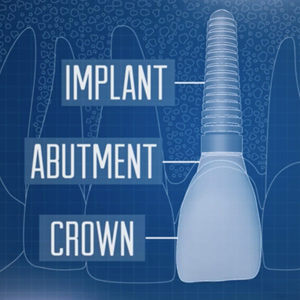 With their durability, versatility and life-likeness, there's no doubt dental implants have revolutionized teeth replacement. If you're considering dental implants, however, there are some issues that could impact how and when you receive implants, or if you should consider another type of restoration.
Cost. Dental implants are initially more expensive than other tooth restorations, especially for multiple tooth replacement. However, be sure you consider the projected cost over the long-term, not just installation costs. Because of their durability, implants can last decades with little maintenance cost. In the long run, you may actually pay more for dental care with other types of restorations.
Bone health. Dental implants depend on a certain amount of bone to properly situate them for the best crown placement. If you've experienced extensive bone loss, however, there may not be enough to support the implant. This can often be overcome with grafting — immediately after extraction, at the time of implantation or a few months before implantation — to encourage bone growth. In some cases, though, bone loss may be so extensive you may need to consider an alternative restoration.
Gum Health. While implants themselves are impervious to infection, they're supported by gum and bone tissues that can be affected. Infected tissues around an implant could eventually detach and lead to implant failure. If you have periodontal (gum) disease, we must first bring it under control and render your gums infection-free before installing implants. It's also important to maintain effective oral hygiene and regular dental cleanings and checkups for optimum implant health.
Complications from osteoporosis. People with osteoporosis — in which the bones lose bone density and are more prone to fracture — are often treated with drugs known as bisphosphonates. In less than 1% of cases of long-term use, a patient may develop osteonecrosis in which the bone in the jaw may lose its vitality and die. As with bone loss, this condition could make implant placement difficult or impractical. Most dentists recommend stopping treatment of bisphosphonates for about three months before implant surgery.
If you have any of these issues or other complications with your oral health, be sure to discuss those with us before considering dental implants. With proper planning and care, most of these difficulties can be overcome for a successful outcome.
If you would like more information on pre-existing conditions that may affect implants, please contact us or schedule an appointment for a consultation. You can also learn more about this topic by reading the Dear Doctor magazine articles "Osteoporosis & Dental Implants" and "Infections around Implants."
By Smiles by Bigelow
October 05, 2017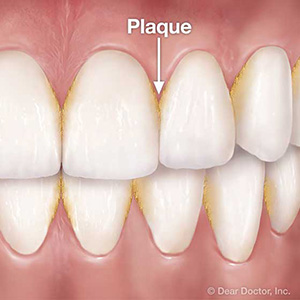 The American Dental Hygiene Association has designated October as National Dental Hygiene Month. Good dental hygiene is the best weapon against your mouth's number one enemy: dental plaque.
Plaque, a sticky biofilm that forms on your teeth, is an accumulation of bacteria, other microorganisms, food debris, and other unpleasant components. It can make your teeth feel fuzzy or slimy. And worse, the bacteria in plaque can lead to tooth decay and gum disease.
The best way to keep plaque at bay is by brushing your teeth twice a day and flossing once a day. But even though you can remove much of the plaque in your mouth with a toothbrush and dental floss, there are nooks and crannies that are hard to access with these basic oral hygiene tools.
Staying on top of dental plaque is an ongoing challenge. Immediately after teeth are cleaned, plaque starts to form again. And the longer plaque stays on teeth, the thicker it grows. Minerals in saliva become incorporated into the biofilm. As plaque takes on more minerals, it becomes calcified. This is when it hardens into calculus, or tartar. At this stage, tooth-brushing and flossing cannot disrupt the hardened layer of buildup, sometimes visible as yellow or brown deposits around the gum line.
This is why it's important to schedule regular professional dental cleanings. At the dental office, we have special tools to remove tartar and get at those hard-to-reach places that your toothbrush and floss may have missed. If you have questions about dental hygiene, plaque control or another oral health issue, we are happy to talk with you. We are your partners in fighting plaque for a bright, healthy smile!
Read more about the topic in the Dear Doctor magazine article "Plaque Disclosing Agents."